EKKLESIA
MINISTRIES INTERNATIONAL
MESSIANICALLY

.

EXPository

.

Purpose driven
Our mission is that which The Apostle Paul speaks about in Romans 11, speaking to the Gentiles, The Apostle Paul says, "For if the firstfruit is holy, the lump is also holy; and if the root is holy, so are the branches. And if some of the branches were broken off, and you, being a wild olive tree, were grafted in among them, and with them became a partaker of the root and fatness of the olive tree, do not boast against the branches. But if you do boast, remember that you do not support the root, but the root supports you…For I do not desire, brethren, that you should be ignorant of this mystery, lest you should be wise in your own opinion, that blindness in part has happened to Israel until the fullness of the Gentiles has come in. All upcoming events for Ekklesia Ministries will be listed in the events section where you can book for you and your loved ones.
Always stay connected with the Ekklesia Family
Download our Ekklesia Media mobile application so you are always connected to us. You will be able to get instant notifications from the Ministry, read the latest news and watch our weekly sermons straight from your mobile phone.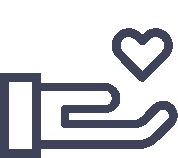 "Whoever is generous to the poor lends to the lord, and he will repay him for his deed."